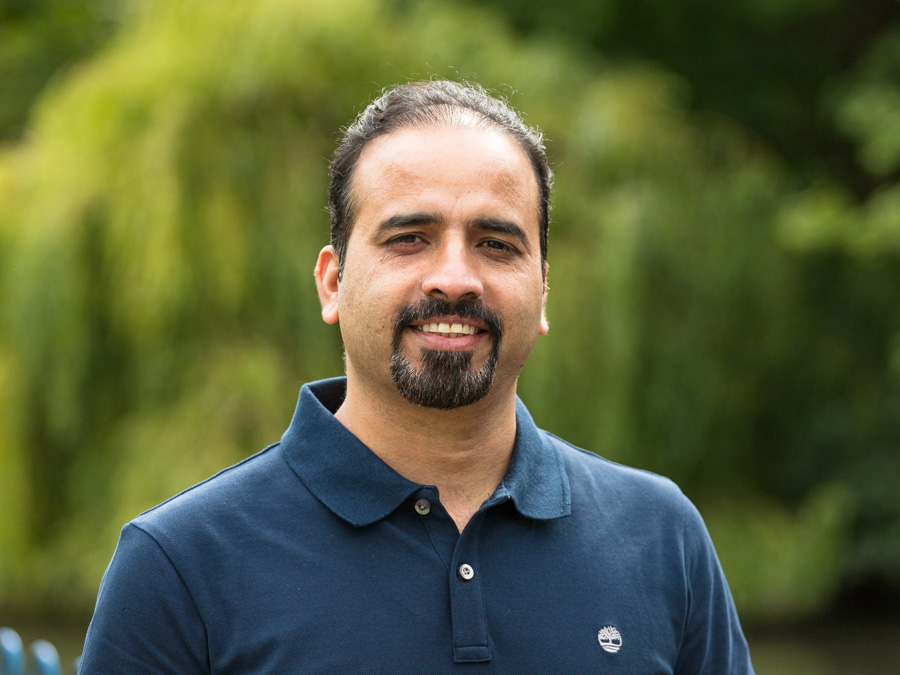 Shakeel Ahmad
Lead Data Engineer
My role in a nutshell…
I transform and present data into a meaningful and digestible format that will help clients to make informed decisions based on the presentation of the data. Secondly, I help junior analysts and analysts to grow their skillset and Power BI offering, which is what we offer to the client.

The favourite part of my job…
Every day we have a new challenge, new tasks and new clients. We're going from retail to financials to housing, it's a diverse client range. It's good when you work with different industries and different people, every industry has their own challenge. I think that's my favourite part.

A typical day…
Usually the day starts with a project team meeting to prioritise our tasks. If I'm building a model that day, I work on the back-end of the data, improving the model, checking for any errors and fixing those, ensuring it's running smoothly e.g. like building a car engine. Then I'd hand it over to a junior analyst so they can build the front end.

A personal insight…
When starting a project and resource planning, it's crucial to include the specialists working on the back-end, they know how long things are going to take. Involving analysts at the start makes the process much more efficient.
Thank you for contacting us.
We will reply to you in the next two working days.